What is your Trade, Title, Local and where are you from?
I am a Inside Journeyman Wireman by trade, I'm a proud member of Local 11 in Los Angeles, California.
When did you join the trade? What attracted you to it?
I joined this local 11 in June of 2006. My position at AT&T as a manager was downsized  because of the damage to the north tower in the attacks on 911. I then started  working at a temp agency for awhile and wanted some stability. During this time I met Diana Limon who is now the Head of Compliance for I.B.E.W. Local 11 staff. I took the test and passed and the rest is history.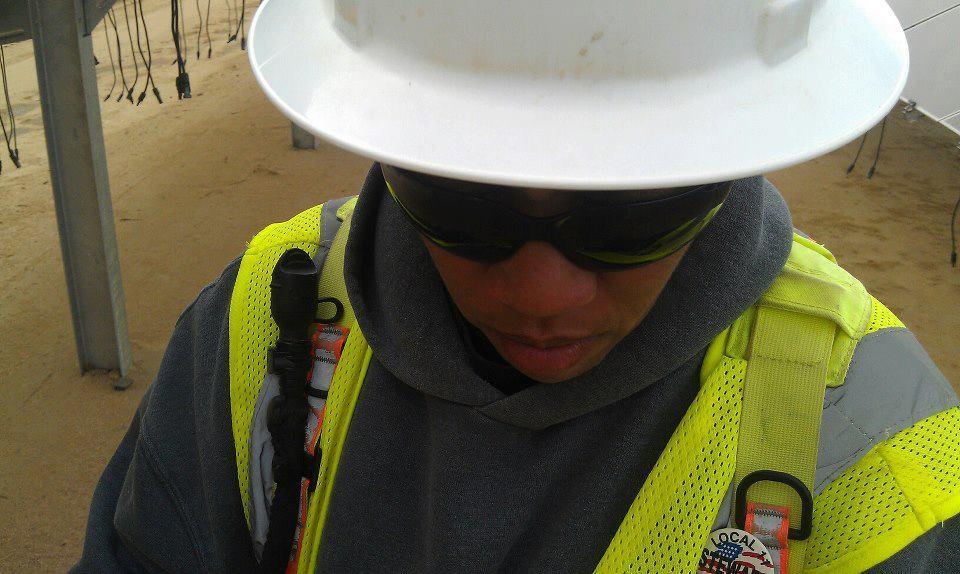 Describe how it felt when you were starting in the trade. What did you like?
It was a little scary at first when I got into the trade. I was completely out of my comfort zone. I was willing to do the hard work and learn not only how to be an electrician, but do well in my apprenticeship. I liked that there were so many different aspects of the trade and that I could specialize in one or more. The education was free, I would have no loans at the end of my five years.
What do you enjoy most about your trade?
The one thing I like most about my trade it that it is ever changing  and is always exciting to begin a project, work it, and see it to the end. Then I get to go back to that building, school, church, condo, house, and our supermarket and be proud that I took apart in building it and giving those people light.
What are the challenges or what challenges have you faced and/or overcome?
When I was an apprentice I had challenges with being taken seriously, being physically fit enough, and being as good as my co-workers. Those challenges have been overcome and I have ran several small projects as a Foreman. Now I am a full time instructor in my Electrical Training Institute. My challenge today is making sure that I am prepared when I am before any apprentice in the classroom, and explain the subject matter well enough for all of them to understand. Time management is also a challenge; being a new instructor I do understand that some apprentices come in and may not learn at the same rate as others. Knowing to stay on task with the curriculum and not stop the class to focus on the ones that are not getting it is important.
What skills or traits have made you successful? What is needed to be successful in the trades?
What I believe has made me successful in this trade Is my loyalty to this union and my trade, my flexibility when I am needed, my work ethic, the fact that I don't  give up when I start something, learning to be humble and using diplomacy in the field and the classroom. I'm always offer to help out when I can. I am always reading up on my trade and constantly taking classes and working to better myself.
For anyone to be successful in this trade I believe you need to be educated, have a good attitude, be flexible, humble, willing to help and be part of a team and support your Union as well as your co-workers.
What is your vision for the future for women in the trades?
My vision for the future for women in the trades is that you see as many of us as you do the men. That seeing women in charge, be the norm in construction and make it easier for us to become foreman and/or general Foreman. I would like to see more women business managers, superintendents, and in positions on the International level.