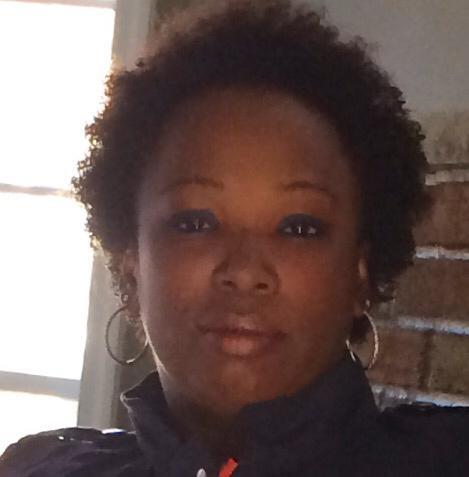 I listen to music and sing all day on the job. The guys call me the Singing Plumber. Music is one of those things I would not be able to live without. It helps me through difficult times and makes my soul come alive. In June of 2015, thanks to my Local's members, I was elected to the Local 1 Examining Board. I am the only elected woman officer for my local.
Life for my family and me changed dramatically once I became a union plumber. I was able to purchase a home, take the kids on vacations and collect as many Ray-Ban glasses as I want.
How did you get your start?
I was born in Trinidad and Tobago. I started my career as a plumber in 1988 when I decided to attend John Donaldson Technical Institute in Trinidad. Originally I wanted to be a lawyer, but my great grandmother, who was my guardian, passed away, leaving me with no financial means to attend university. The next best option was a Trade School. I chose plumbing over electrical because I believed that the worst that could happen in plumbing was that I would get wet.
I got my first plumbing job in New York City over 20 years ago thanks to my neighbor Carl. He was a member of a NYC coalition working to help people of color work in construction in the city. The moment I started working I fell in love with plumbing. Working with my hands gave me a sense of pride and you go girl fortitude.
It was very nerve-racking that first day driving up to the job knowing that everyone was looking at me, waiting for me to step out of my truck. I guessed the word was out that a girl was coming onto the job site. I walked up to the foreman, Jimmy Nuzzo, all 4 foot 11 and 7/8 inches of me. He took one look and started laughing. That was the moment I knew that I would have to prove them wrong. At first it was difficult, always having to prove that I'm capable and that I love plumbing as much as any of the guys.
I was accepted into the Staten Island Plumbers Local 371 in 1996. Prior to that I was working non-union. One of the best things about the union is having great health coverage for your family.
What do you like most about your work? What have been the challenges?
I love the fact that I can walk around the city knowing that I had a hand in building parts of it. It's like you're a super hero, because not many women have this super power. Plumbing is a wide and varied field. Sometimes you may be working in a hospital or a school, a hotel or a residential building, and sometimes it could be a power plant. And that is only a partial list of places where we work.
Reading the piping plans and doing copper overhead work is fun and challenging to me. It's like a huge puzzle and I love it !!! Then I get to braze it or soft solder and hope it's not a sprinkler system. Just kidding, it usually holds. Working with my fellow sisters and brothers from all different trades makes it fun and exciting, and most of all the crème de la crème, is the pay check.
Being in the trade taught my kids that if I can do such a demanding job, they can do anything they set their minds to do. One thing I would change about my career if I could go back, is that I would take off and go all their school activities. Now I tell all the female apprentices don't feel bad taking time off to do things with the kids. It's a must, you can't get those moments back. My kids are now 27, 26, and 24 years old.
What helped you succeed in this work? What would you recommend to women coming in now?
I had a strong will to succeed and was always interested in learning. Most journeymen saw that I wanted to learn because I never gave up, so they taught me what I needed to know.
To be successful in the trades, you must come to work every day, don't be late, work smart and let grit be your guiding force. You must become you own advocate and speak up for yourself when you are not being taught your craft in the same way as the men. Attend every union meeting you can and be a part of the process. Volunteer your time and assistance helping your sisters and brothers with whatever they might need whether it be a sympathetic ear or advice. Most of all, have fun. This is the best job ever!!!
What are your hopes for the future of women in the trades?
At the present moment it would be great if the retention rate for women would improve. We need the contractors to understand that we love our jobs as much as the men do. All we need is a shot to prove ourselves. Judge us by our work and not by our gender. There's a lot more to us women than what is between our legs.
I hope in the future there will be more women foremen, superintendents, business agents, and business managers. There's room for all of us. That's my wish upon a rainbow.